It was a lovely day for a golf tournament, not too hot and not too cool.
On Saturday, 04 June 2022, 27 teams of 2 from around the region converged on Highlander Golf Course in East Wenatchee looking to win prizes for their skills on the green. Vying for things like Seattle Mariners tickets, firearms, coolers, Milwaukee tool boxes, Wenatchee Wild hockey tickets, new golf equipment and more, everyone said they had a great time at this (soon to be annual) fundraiser.
But the real winners from this event are the Veterans and Active Duty military members and their families who are treated to dinners and other adventures courtesy of Tour of Duty. Between the entry fees for competing teams and the support of MANY sponsors (listed below), Tour of Duty raised over $12,000 in this charity golf tournament. As Tour of Duty President & Founder Cortlin Martin told me, "This golf tournament was a lifeline for our organization and the people we serve. Our donations are low and we had 2 other possible fundraisers recently canceled as our potential hosts couldn't support them." None of the staff or board members for Tour of Duty are compensated for the work they do, so all of the money raised goes right back toward the mission of ensuring the unaccompanied are not laid to rest alone, and the veteran community has both the support and time to rest and recharge with paid-for adventures of all shapes and sizes. [Editor's note: if you're a veteran and interested in the chance to win one of these adventures, be sure to join the Facebook community and enable notifications so you get updates when new giveaways are posted]
The positive feedback and the general success of the event has encouraged Tour of Duty staff to already start planning for another one next year. Keep your eyes and ears peeled for more information when it becomes available.
Cortlin also wanted to give a huge shout out to Pat Peterson for helping arrange and coordinate the event, and to all of the volunteers who were involved in making it come to life. Much appreciated!
Please enjoy these photos from the event followed by a list of the sponsors who helped support this tournament.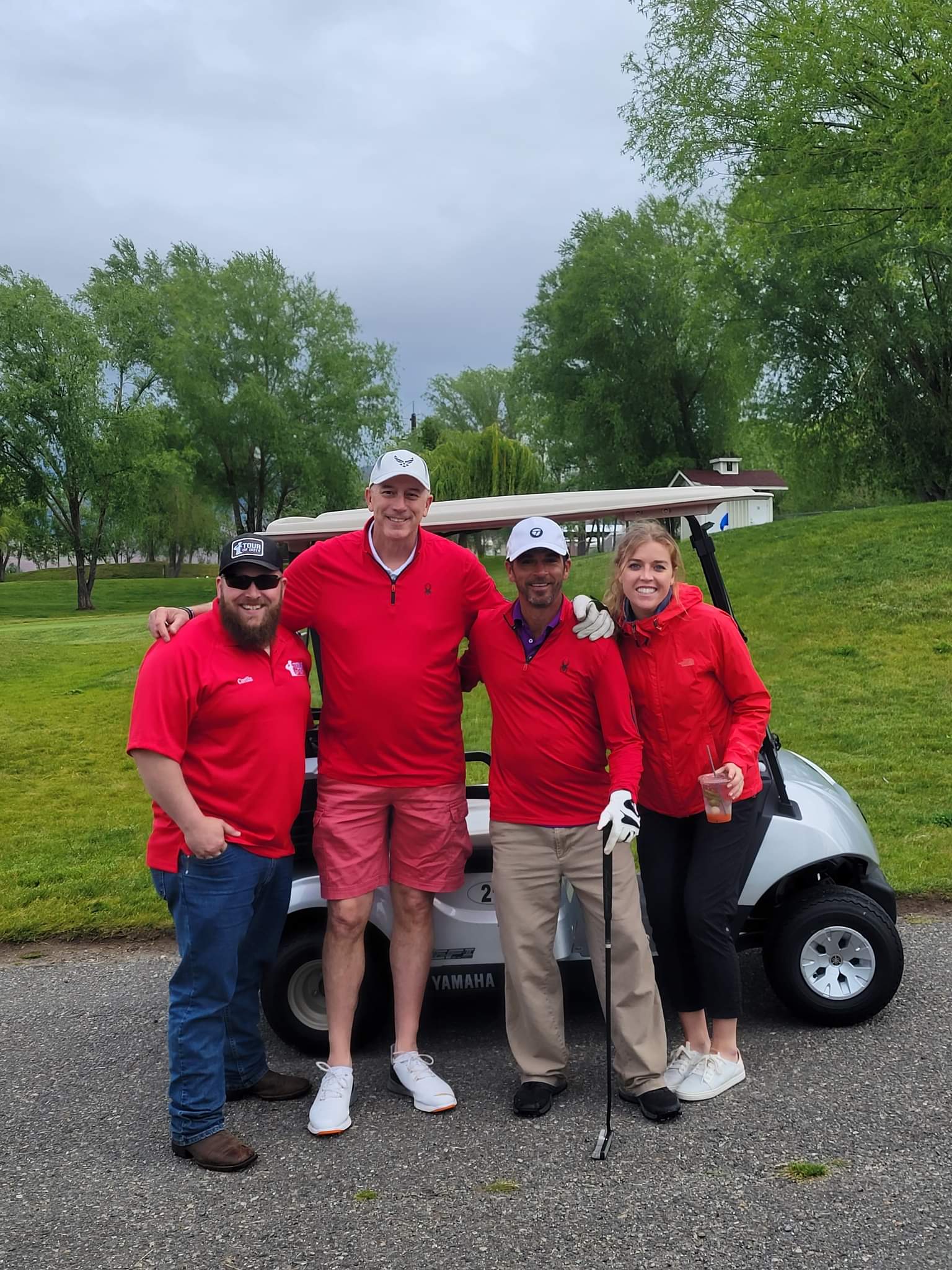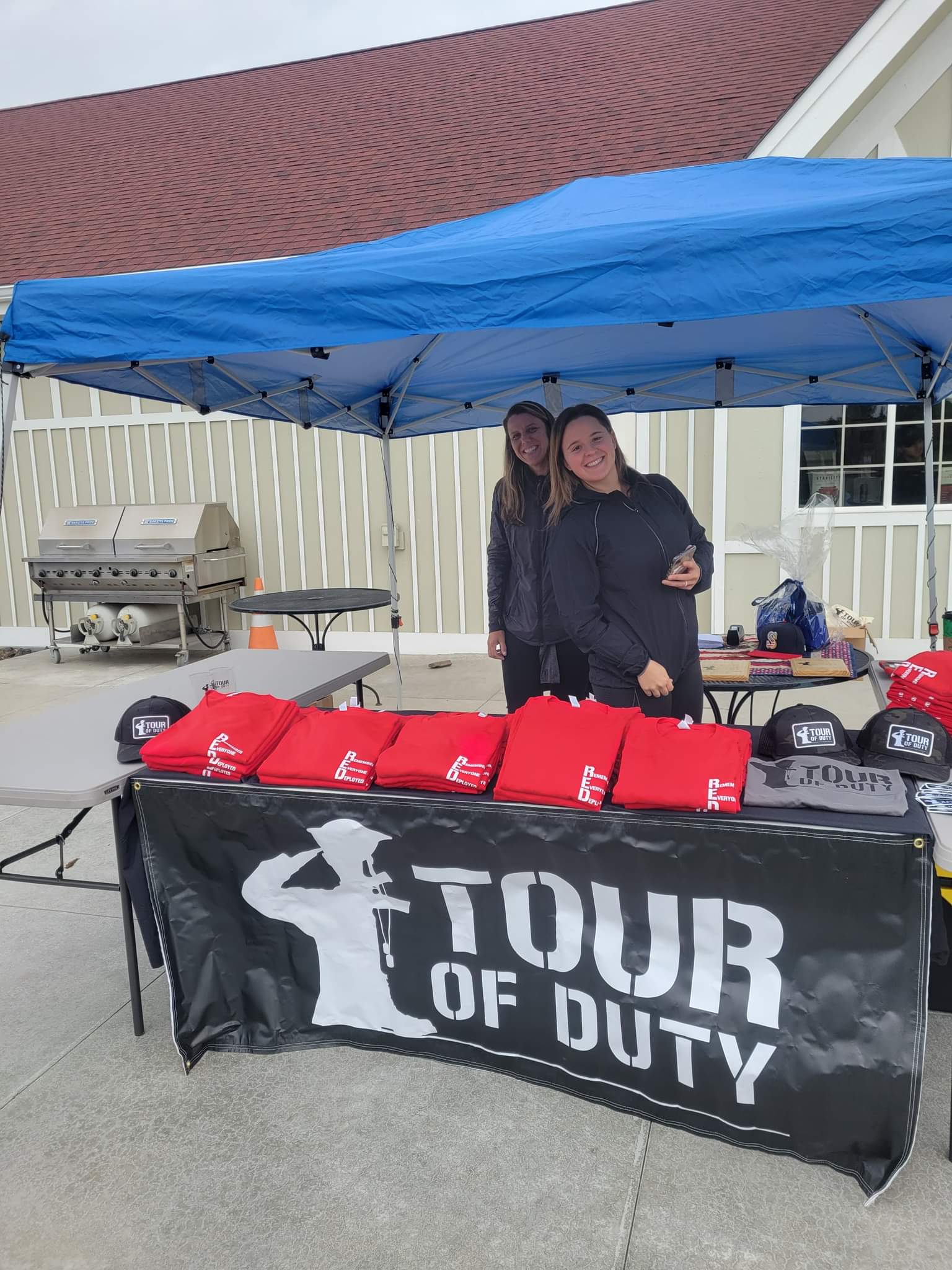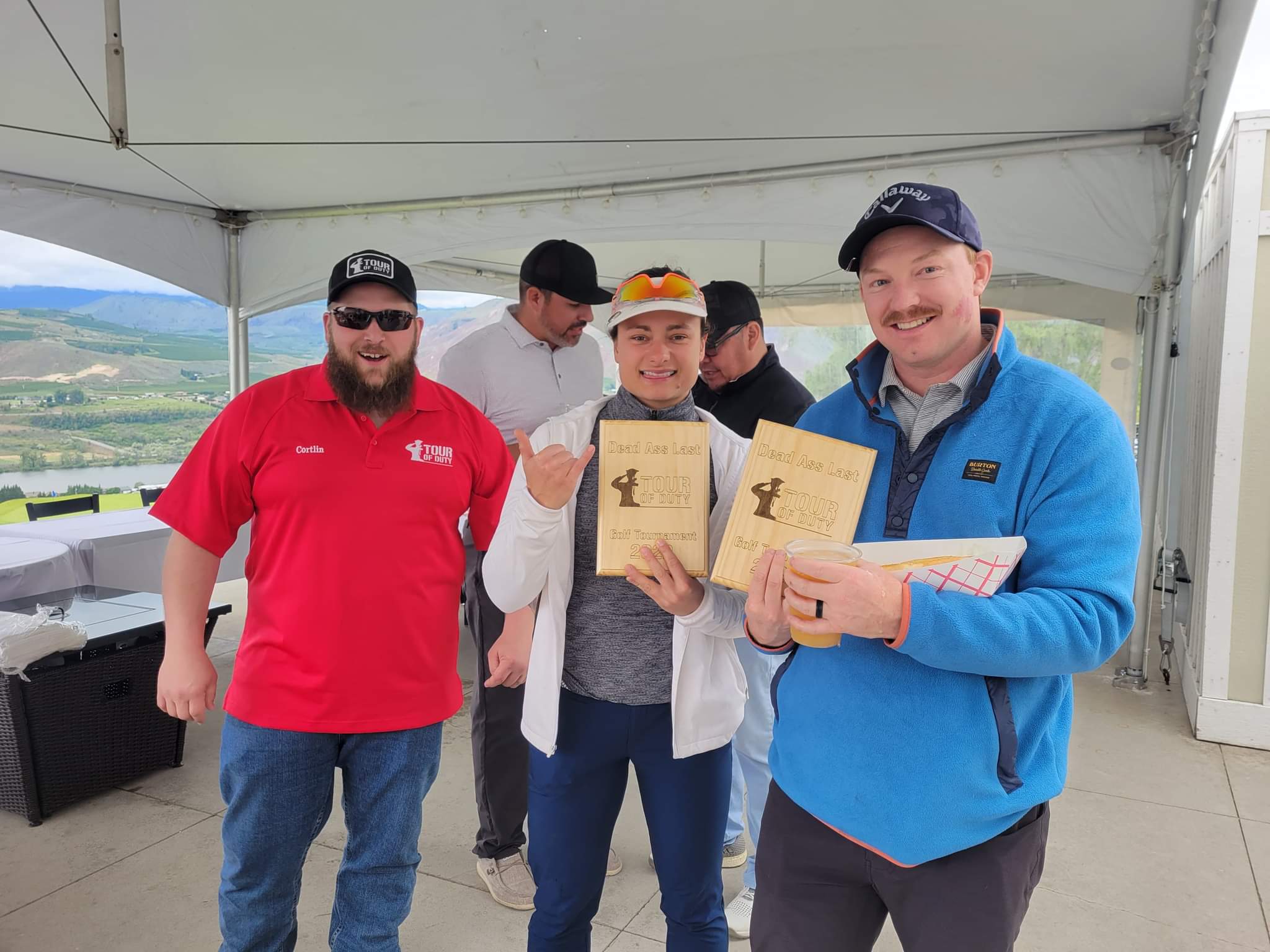 Main Event Sponsor: Rowe's Tractor
Lunch Sponsors: Nick McLean Real Estate Group, Cascade Autocenter, CMI Orchards
Beverage Cart Sponsors: The Salcido Connection, The Fireplace Guys
Other Sponsors and Prize Donors:
Mini Blinds & More   |   All Guys Camp Out   |   Gates Brothers Excavation   |   Pennington Construction   |   HDC Construction   |   Papé Material Handling   |   Streamline Fulfillment   |   Migz Zamora of Ole Soul Studio   |   Vets Serving Vets   |   Steph Hersh, "Wenatchee House Hunter"   |   Consolidated Supply Co   |   Tumwater Drilling & Pump   |   A1 Abestos / Turner Restoration   |   Elite Chiropractic   |   Lake Chelan Chamber of Commerce   |   Vue Dale Self Storage   |   Van Doren Sales   |   Central Washington Concrete / Wenatchee Sand & Gravel   |   Wenatchee Wild   |   Jon's Guns   |   Mariners Baseball   |   S.P.O.R.T. Gymnastics   |   South   |   Life Flight   |   Operation Catching Freedom